Uniqueness of our
Programme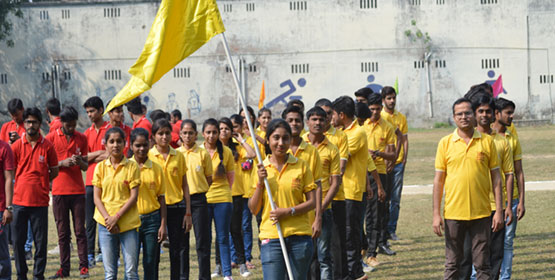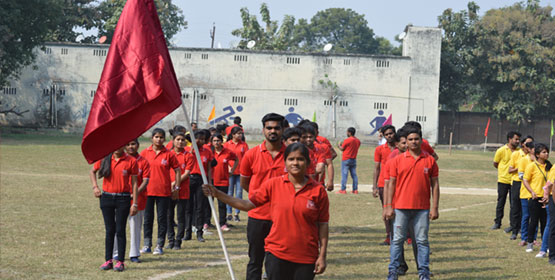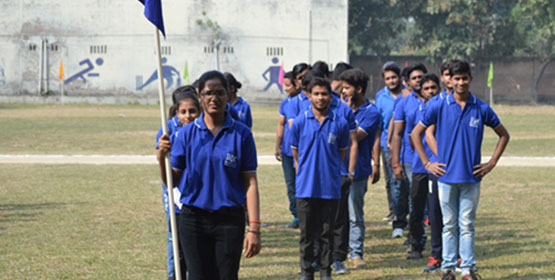 Unique student feedback system by way of confidential and one-to-one interaction directly with the Group Chairman.
To promote a fearless and secure environment, there is an Open-door policy so that students, staff, even parents, can come and meet the Group Chairman without any prior appointment.
Quality Education to make our students more employable.
Application-based learning: Assignments, Case Studies, Industrial Visits, Library-based Assignments.
Continuous Evaluation pattern across the Trimester.
Personality Development Training sessions (special focus on English Communication) to groom students for interviews and corporate innings.
Innovation Goldmine (A unique managerial development programme).
Well-equipped studio for audio-video production.
Indoor & Outdoor Sports facilities for the students.
Extra-curricular activities on Saturdays, for the holistic development.
Two dedicated Placement cells at Lucknow and New Delhi.



Placement with some of the best brands in the industry.

Our students are working with brands like HDFC, Pearlpet, Harper Collins, Oxford, Bank of America, IndiaMart, LG, Vodafone, Pepsi, Cadbury, Aircel, Airtel, Apple, Tech Mahindra, IBM, HCL, TCS, Cognizant, Microsoft, Oracle, Wipro, Technosys, Cedcoss, Infoseek, Third Eye, Red FM, Big FM, Zee News, Aaj Tak, NBT and Dainik Jagran
Special Maroon Tie for highest marks and highest attendance.
Recognition letters to all the students, highlighting their key achievements & accomplishments during the tenure of their study.
Highly affordable Fee structure.
Library Book Bank facility.
Full Tuition Fee Waiver for disabled children.
Free Hostel for disabled children.
Following on its 'Zero tolerance' policy towards ragging, IISE has put in place strict anti-ragging measures.
In the background of Supreme Court directives, IISE has constituted Anti-sexual harassment cell for prevention of Sexual Harassment at its work place.
A Grievance Cell is in place to attend to any issue, concern, grievance, cause of distress etc. to students and employees alike.
Our
Highlights