Master of Computer Applications
(MCA)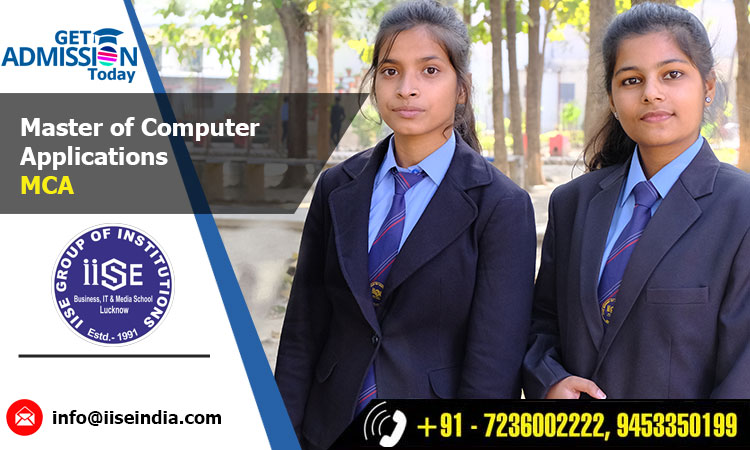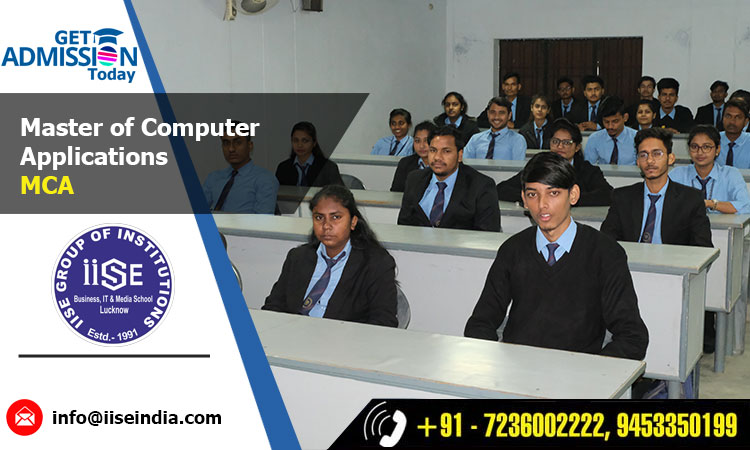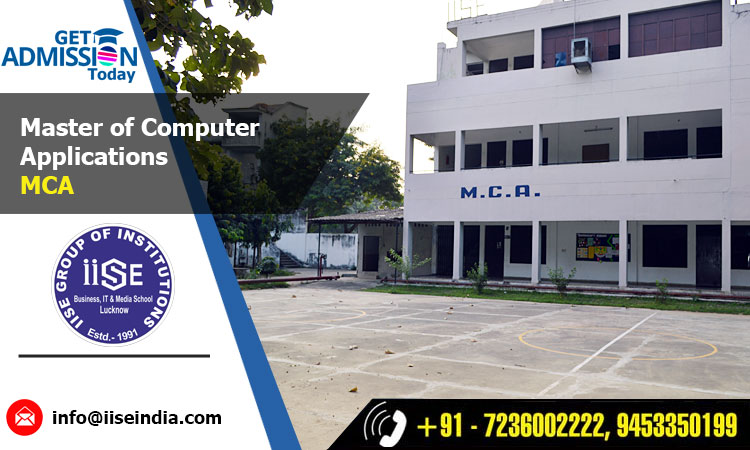 IISE's Master of Computer Applications (MCA) is a Three Year Full Time Programme approved by AICTE and affiliated to Dr A.P.J. Abdul Kalam Technical University, Lucknow, Uttar Pradesh formerly known as Uttar Pradesh Technical University (UPTU).
Even though the syllabus is prescribed and governed by the University, faculty members look at imparting practical knowledge to the students. Students are given live projects to work on, and motivated to apply creative approach to problem solving. Besides teaching, students are encouraged to participate in extra-curricular activities too, thereby ensuring the development of their other mental abilities. Regular guest lectures are conducted where industry experts share their knowledge with the students.
Under co-curricular skills set, students are specially trained in latest IT technologies like PHP, .NET, GSP, SERVOLET, ORACLE, SQL Server, Android etc.
ELIGIBILITY :-
Graduation with min. 50% marks (For SC/ST 45%) with Maths at 10+2/Graduation + UPSEE Rank
Note:- Students of all courses are required to take refund of their caution money within one year of passing the course failing which the caution money shall be forfeited and no request for refund shall be accepted under any circumstances.
We provide Hostel Accommodation for Girls and Boys to our out station students.
Hostel Fee Boys- Rs.12,000 (Double Seater) / 18,000 (Single Seater) per year.
Hostel Fee Girls- Rs. 10,000 (Triple Seater) / 12,000 (Double Seater) / 18,000 (Single Seater) per year.
NOTE :-
Application forms can be obtained personally from the institute/ city-office on payment of Rs 1000/- in cash or by post on payment of Rs 1050/- by DD
The application form can also be downloaded from the website and duly filled-in Application form can be submitted in-person or sent through Registered Post to: "International Institute for Special Education, Kanchana Bihari Marg, Off Ring Road via Kalyanpur, LUCKNOW - 226022 (U.P)"
Fee for MCA(Full Time) can be paid through DD / Cheque drawn in favor of "IISE UPTU" payable at Lucknow
A copy of deposit slip or any proof of fee deposited must be sent to the institute.
Our
Highlights